Moto, Initiative, Efforts of Bank Behind Self Redevelopment
Housing Societies prior to era of builders are formed, developed & erected by members by purchasing plots, appointing contractors & experts & arranging finance
Mumbai Bank, being Apex & parent bank for co-operatives in Mumbai, has introduced a Self Redevelopment Policy in 2011 & revised in Aug 2017 with a view to give maximum benefits of redevelopment to members of co operative housing society
The policy is to create a social impact in the city coupled with growth of business of Mumbai Bank
Bank is taking special efforts by appealing Government/MHADA to introduce One Window concept for obtaining various permissions/NOC's under one roof
Bank is taking special efforts to introduce / insert special sections for self redevelopment in RERA act
This presentation is to discuss the ideology of the product
MHADA societies will get NOC for IOD from MHADA before paying premium on the basis of Comfort Letter from the bank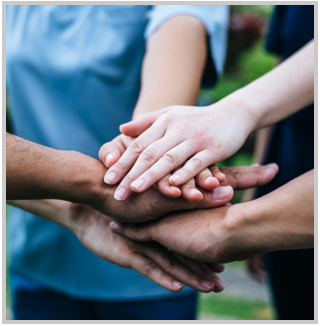 Redevelopment
Demolition of old structure and construction of new structure with better facilities, dimensions and amenities

Self Redevelopment
Redevelopment from resources of existing members with the support of financing agencies and professionals
Redevelopment with better accountability and transparency
Redevelopment without interference of any developer
Advantages of Self-Redevelopment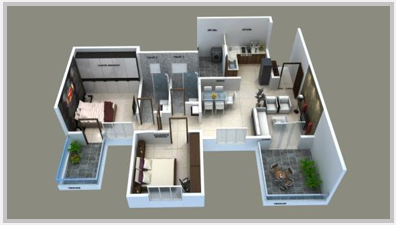 Profits from the project shared among the existing members of the society
More profits means extra corpus to be shared in the society
Extra corpus means less burden of maintenance cost on existing members
Existing members shall have more say in planning and shall be benefitted with more areas in certain cases
Customization leads to better planning & utilization of space & dimensions
Risk pertaining to Developer dependability is eliminated
Existing members can get professional help in much organized way which helps completion of project in time and saves cost too
Self Development v/s Redevelopment
WHY MUMBAI BANK
Why Mumbai Bank?
Apex financial entity in co-op credit structure
Inherent capability of the Management towards resolving procedural delays
Wide network of branches throughout Mumbai to reach out to interested prospects
First bank to offer specially designed solutions for self redevelopment projects
Providing proper framework, infrastructure & support system for societies to carry out the project with minimal hassles
MUMBAI BANK SELF REDEVELOPMENT POLICY
Mumbai Bank – Self Redevelopment Policy
Policy
Loan approval limit 85 % of project cost or Rs. 50.00 Crores or more as per exposure norms of the bank
Policy covers every aspect required for redevelopment e.g. TDR cost, experts fees, construction cost, shifting charges, rent , premiums & fees etc.
At 12.5% p.a. interest with maximum cap of 7 years tenure with 2 years moratorium
100% consent from all members
Conveyance/Deemed conveyance, property card, Index II Project will be monitored by Bank PMC & CA
Escrow Mechanism : Outflow & Inflow will be routed through these accounts.
Society plot & projected building will be mortgage to bank
Eligibility Criteria
Scheme is for member Co-Op housing societies
Society should have A & B Audit class
Society should not be defaulter of any bank or government
Property card, Index II & conveyance should be on societies name
100% consent of all members required for self redevelopment
Title should be clear & Marketable
Various Documents / Permissions Required
various documents / permissions required to obtain Commencement Certificate from MCGM. There are various stages between Commencement Certificate and Occupation Certificate which can be broadly named as:
Pre design (Proposal stage)
Statutory approval – IOD – C.C. stage
Commencement Certificate above plinth
Occupation / Completion stage
Pre Design (Proposal stage)
Deemed Conveyance – Property must be transferred in the name of the Co – operative housing society including PR card.
PR card in nos. and in words.
Undertaking of preferably all members (minimum 70%) giving consent for redevelopment.
Duly notarized and registered MOM of redevelopment proposal by Society.
Appointment of PMC / Architect to advise and prepare preliminary proposal.
Proposal duly prepared with respect to prevailing DCR & Government norms.
DP remarks and related road and survey remarks (MCGM).
Statutory approval – IOD – C.C. stage
Preparation of plans and complete detailed proposal and submission of the same with relevant documents by the Society i.e Society's Architect.
NOC from Chief Fire Officer
NOC from Electromechanical department
NOC from Traffic
NOC from Superintendent of Garden.
NOC from Pest Control.
NOC from Assessment department
NOC from Sewage Department
NOC from Storm water drain department#
NOC from Hydraulic – Water supply department.
NOC from Ward Officer – Estate
NOC from Road Department
NOC from MTNL
NOC / Remarks for concessions from Commissioner / Chief Engineer – DP
NOC from High rise Committee (if building is above 70 mtrs.) In addition to the above, following NOC's have to be procured from Government departments:
NOC from Electric supply authority.
NOC from Civil Aviation department.
NOC from Environment department.
Occupation / Completion stage
In addition to the same Rain Water Harvesting and Lift Inspector's NOC is required.
Along with the proposal, various charges / deposits etc. are payable towards scrutiny fee, premium for additional FSI etc. which is listed as below:
Scrutiny fee
Development charges
Additional basement area premium
Fungible FSI premium
Staircase and Lift Lobby premium
Premium for additional 33% area
Capitation fee towards Fire NOC
Procedure for Loan Sanctioning
Submission of proposal by the society with all required documents (mentioned in policy) to the bank
After initial scrutiny by bank, proposal is send to Banks PMC, CA & Solicitor for technical financial viability
After receiving opinion from experts of bank, appraisal note is put up for sanction to banks BOD
After approval the same is communicated to society
After complitation of documentation work, opening loan / escrow account at branch level
Amount is disburse as per society's demand on the basis of remarks from banks PMC
Installment is work out for repayment as per disbursement & repayment period